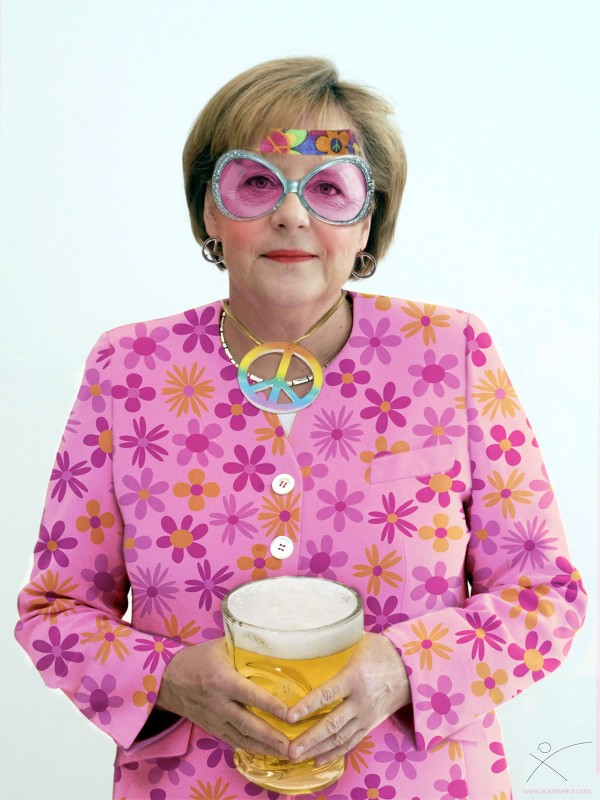 Angela Merkel is Hippie
The German president world's most powerful woman, Angela Merkel, left politics to flee to his hippie commune and live a bohemian life.
Tired of social commitments, obligations to artificial responsibilities, schedules, division into states, cultures and races, Merkel found peace and emotional balance with the contemplative life, enjoying the closeness of the people, relating a a more honest and forthcoming and especially slow. Now is one of the leading activists against absorbent European and inhuman neocapitalism advocates a human life where people are respected more and live in a more pure and happy.